Hi, everyone! Yeray here.
I'll start this section by featuring the work from possibly my favorite papertoy designer. Alex Gwynne is a toy designer based in Sheffield, UK, with around a decade of experience designing paper models and toys. Not only does she have a ton of technical talent (her layouts are an engineering delight) but a lot of graphical expertise as well. She's relatively unknown yet, which I find baffling.
Anyway, Alex posts her work on her website,
http://folduptoys.com/
, and most of them are downloadable for free, like this Guardian from the latest Zelda game: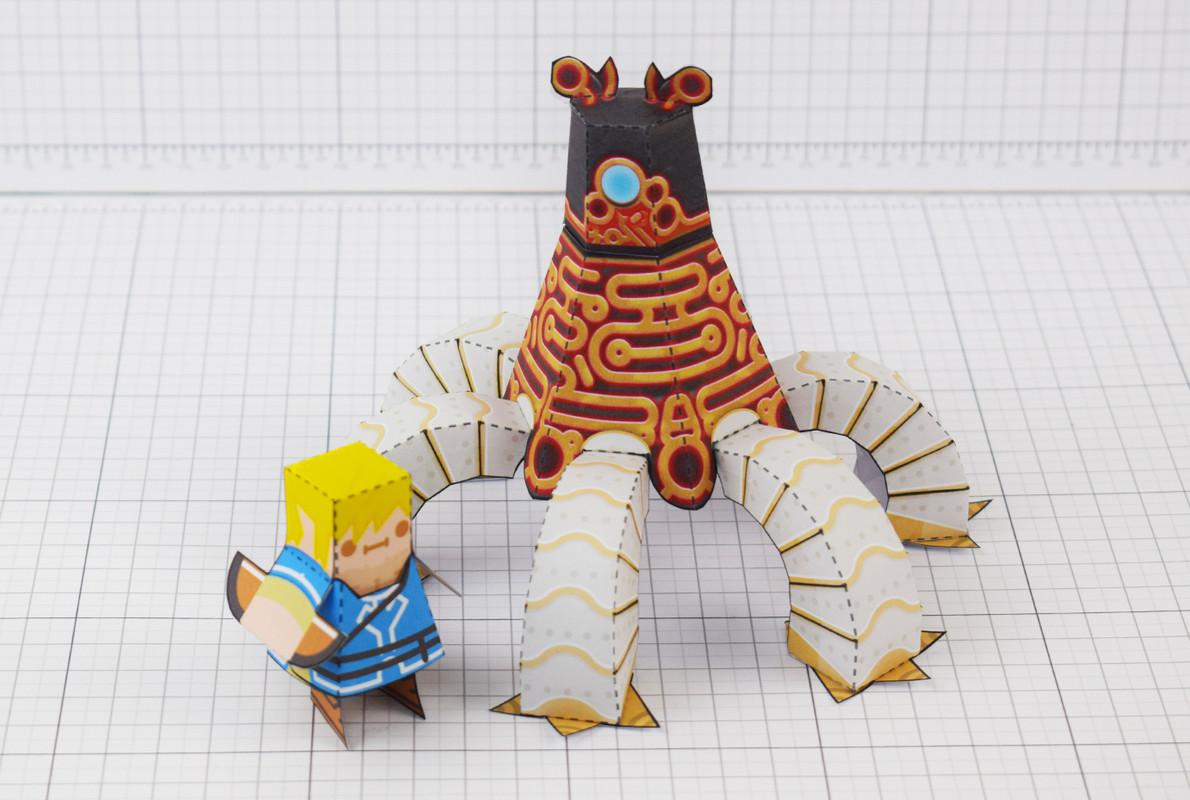 Download at:
http://folduptoys.com/portfolio/link-guardian/
There's some exclusive models she makes for those supporting her work on Patreon. The exclusive models are usually bigger and more complex, and they tend to have interesting engineering.
https://www.patreon.com/folduptoys/
Hope you like them!